What Is Bachelor's in Computer Application (BCA) ?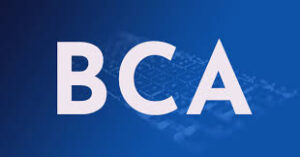 BCA is Bachelor's in Computer Application, which is a 3-year undergraduate degree programme that focuses on knowledge of the basics of computer application and software development. A BCA degree is considered to be at par with a BTech/BE degree in Computer Science or Information Technology. The degree helps interested students in setting up a sound academic base for an advanced career in Computer Applications. BCA course includes database management systems, operating systems, software engineering, web technology and languages such as C, C++, HTML, Java etc. It is a highly popular course amongst students aspiring to establish a career in established IT companies like HP, Accenture, Capgemini and Cognizant and new-age technology startups like Flipkart. Professionals skilled in Computer Science are in huge demand since a lot of manpower-based jobs are getting digitised. This is a software-related course where a professional well-versed in programming languages always stands out. The average salary package post-BCA varies between INR 4 LPA to 10 LPA depending on the company and the specific role/designation. A BCA graduate has scope in jobs such as Software Engineer, Web Designer and System Analyst.
The tabulated data below represents some major highlights of the course such as course fees, course duration, course type, top recruiters, popular job profiles and subjects taught under BCA course.
All About BCA
Bachelor of Computer Application is a popular course amongst students who have completed Class 12th and have studied Computer Science or Information Technology as a main subject or elective in Senior Secondary Education. Candidates are introduced to the nuances of Computer Science, Hardware and Software and various important programming languages through this course.
Why BCA Course?
BCA Course is a three-year course offered at the undergraduate level. It introduces learners to the fundamentals of computer applications. Students learn about the nuances of computer hardware and software and its application in various fields such as operating systems, web technology and computer languages such as Java, HTML, C++ etc.
Who can pursue BCA Course?
Anyone who wishes to establish a career in the field of software technology or app development can pursue this course. Many top companies recruit computer graduates for the development of apps and as backend and front-end developers. BCA graduates can find a promising career in cities which are popular for software parks such as Bangalore, Hyderabad, Pune, Gurgaon etc. BCA Admissions are done on the basis of the marks scored in the qualifying examination of Class 12th as well as marks scored in entrance examinations. Students can apply for state-level and national-level entrance examinations, on the basis of the desired location of candidates for admissions. Scores accepted across top colleges include CUET UG, TANCET, MAH MCA CET, SET etc.